September 06, 2013
Again it's been ages since I made a tag, almost 2 weeks!!!
I was off sick from work today, so managed to make one while watching tv.
I made this for a challenge over at Creative Addictions, following a school theme.
I used a cute tag by Zlata Ma, available at
PFD
and a great kit called Academic by Kristin Aagard Designs, available at
Scrap Orchard
.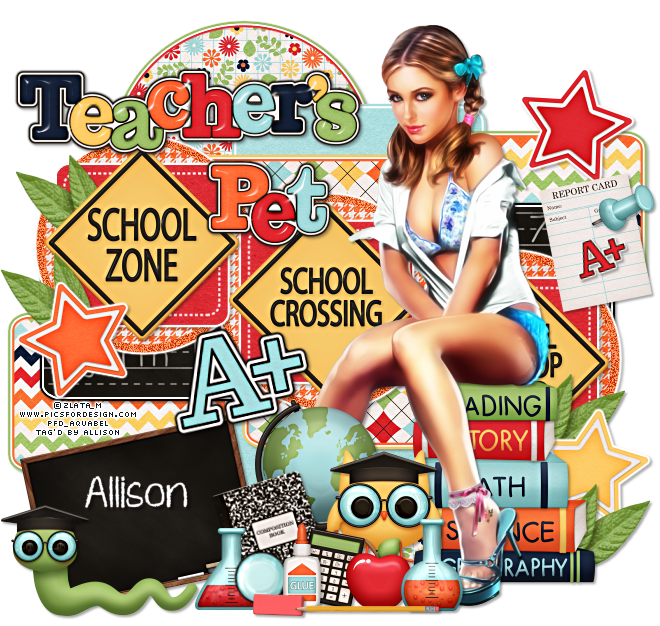 ~Allison~