September 08, 2013
Well it's getting to be that time of year again for ghouls, ghosts, zombies, vampires etc.
Halloween!!!
Yep I love Halloween, and making Halloween taggies :)
So I started this weekend, and have made a couple tags, one cute, one dark.
First I made this cute tag using a great, older tube by Elias Chatzoudis, available at
Elias Art Shop
and a cute kit by Just So Scrappy called Jeepers Creepers, available at
Just So Scrappy
.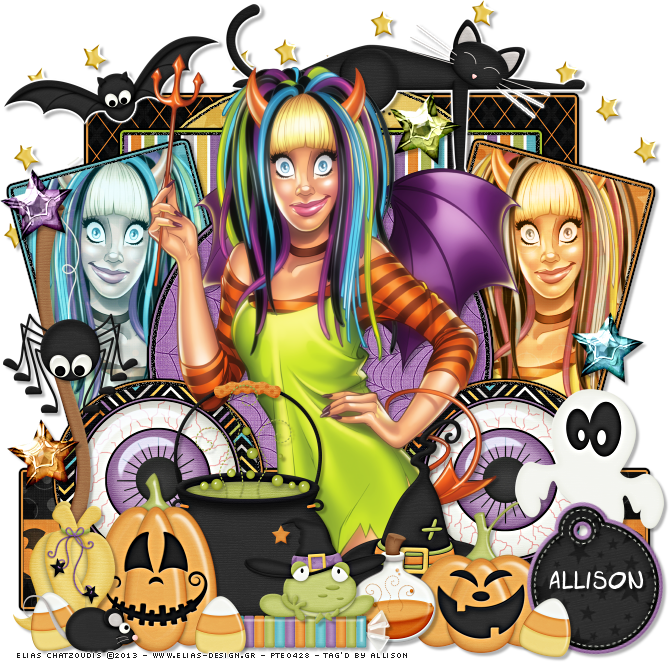 Next, I made this darker tag using a gorgeous new tube by VeryMany, available at
PFD
and kit called Lady Death by Tamie of Addictive Pleasures, available at
Dreams N Digital
. I confess, I used a couple elements from another of her kits, but can't quite remember which kit...sorry!
~Allison~