November 05, 2013
Well since I'm home sick today with a cold, I thought I'd update my blog, and post a couple tags I made this past weekend.
A friend asked me to make a Thanksgiving tag, so this is what I came up with. It's likely not what she had in mind lol, but I hope she still likes it :)
For the set I used an adorable kit called Not Far To Fall with the add-on Give Thanks, by Nitwit Collections, available
here
.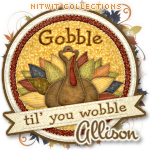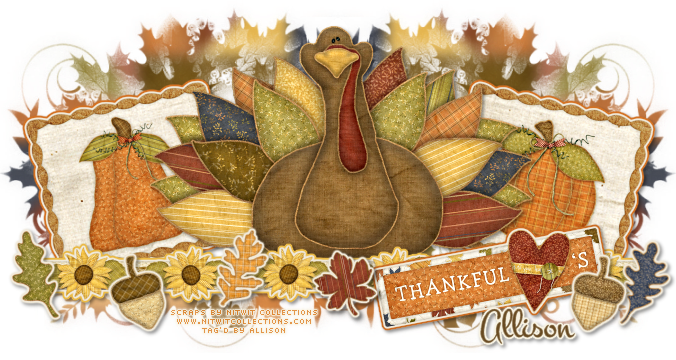 This next tag was also made with a Nitwit Collections kit called Summer's End, and a cute tube by Caron Vinson, available at
CDO
.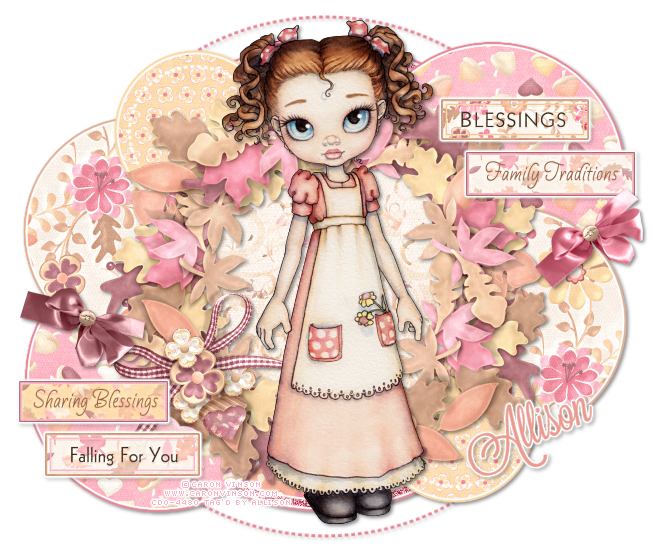 Since I'm taking it easy today, I think I'll see what mischief I can get up to in PSP land..... :)
~Allison~