January 17, 2014
Anyone that knows me knows I'm not particularly into anything goth lol
So when Dee of Dees'Sign Depot said she was making a goth kit I thought I may have a challenge making a tag!
But I shouldn't have been worried, Dee did it again! She made a beautiful goth kit, elegant but dark.
I had fun making this tag :)
It was different for me, but was fun, and I'm happy how it turned out.
So first, here's the kit, called Cimmerian Shade.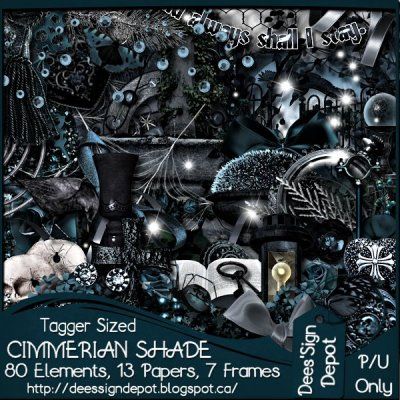 The kit is available at Dees'Sign Depot
here
.
And here's the tag I made, using the beautiful artwork of Anna Marine, available at
CDO
.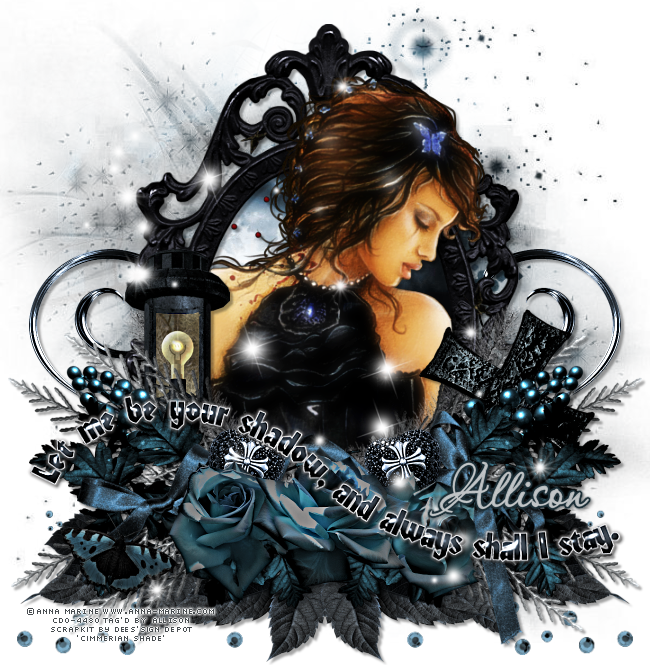 ~Allison~