July 20, 2014
Cat of Kissing Kate recently released a beautiful kit called Eastern Promise to match a stunning tube by ZlataM called Vivian.
The colours in this kit are stunning, with shades of teal, aqua, greens, purples and golds, all rich and vibrant.
I made a couple tags with the kit.
This first one I used the matching Vivian tube by ZlataM which is available at the
ZlataM Art Shop
.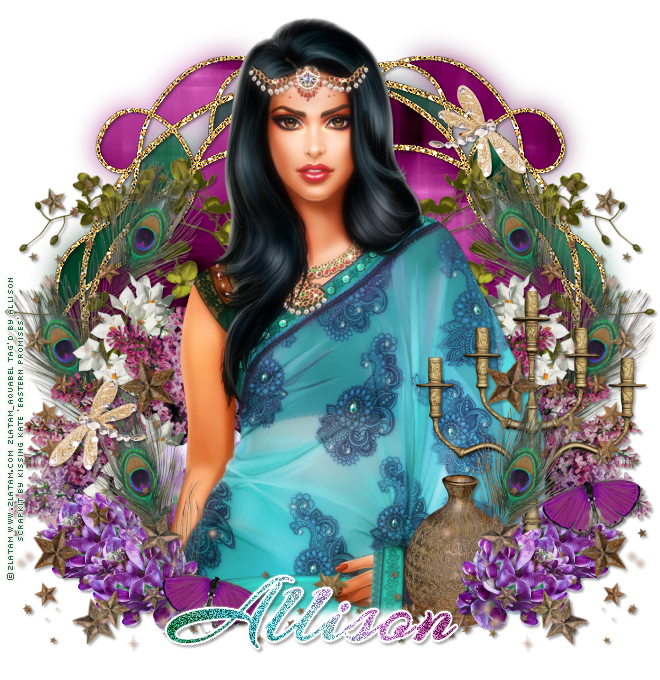 This second tag I used a beautiful tube by VeryMany, which I recoloured to match the kit. The tube is available at
VeryMany Tubes
. I also used a great template by Dangerously Delicious Designz which is available
here
.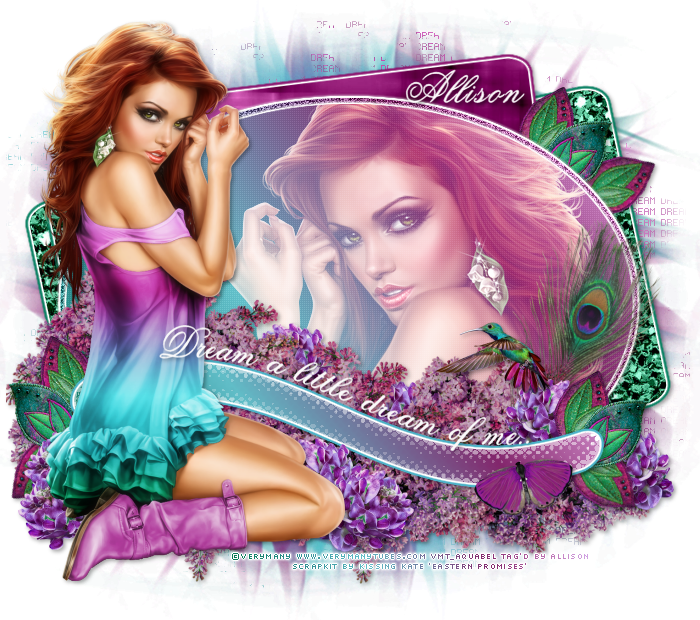 Here's a hint for you too -
If you want to know how to colourize a clothing layer using a gradient, go see Alex's tutorial
here
.
Thanks so much Alex!!
Just be careful - please read the TOU of the tube artist to make sure colouring of clothing layers is allowed.
~Allison~