August 10, 2014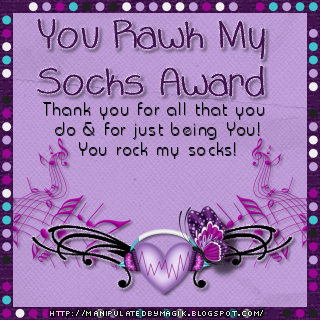 Today I received this awesome award from Cat of
Kissing Kate
.
Thanks so much Cat, I'm honoured hun!
So now I'm gonna pass this award on to 6 (sorry can't name just 5) people who rawk my world through their tagging, designing, and being the wonderful people and friends that they are.
I'm awarding:
If you have received this award, please place it proudly on your blog, and then pass the award on to 5 people of your choosing!
~Allison~