October 13, 2014
Dee of Dees'Sign Depot just released this gorgeous kit today called Autumns End.
This kit is so beautiful, with warm yet rich shades of red, brown and beige.
This kit immediately spoke to me, I had to tag it right away hehehe
Here is my first tag with this gorgeous kit, made with the adorable artwork of Maryline Cazenave, which is available at
CDO
. I also used a beautiful mask, also made by Dee, which is available at
Dangerously Delicious Designz
.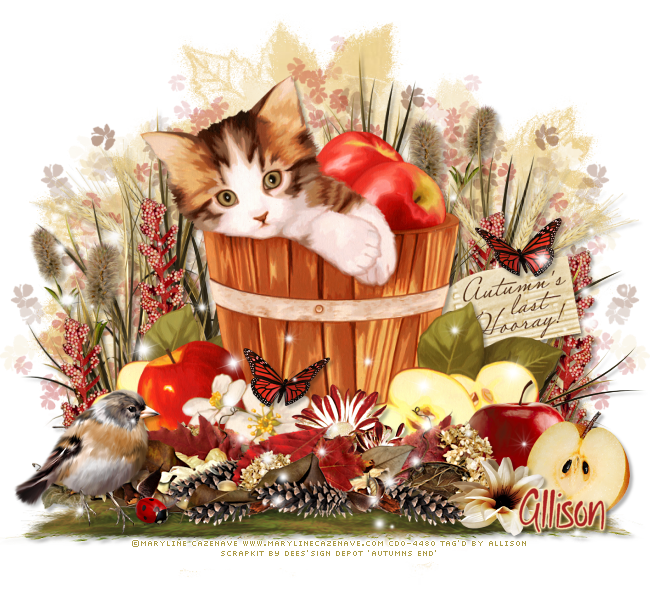 Here is another tag I made using this beautiful kit.
This one I used the artwork of Alex Prihodko, available at
PFD.