October 24, 2014
I was lucky enough to be asked to be on Rieneke Designs CT a few days ago.
Her kits are so beautiful I just had to say yes!
So since it's almost Halloween, I thought my first kit to play with would be a Halloween one.
I had a play with her wonderfully spooky kit called Night of the Pumpkins.
Here's a preview of the kit, which is currently on sale for 50% off at Scrap Candy and Twilight Scraps.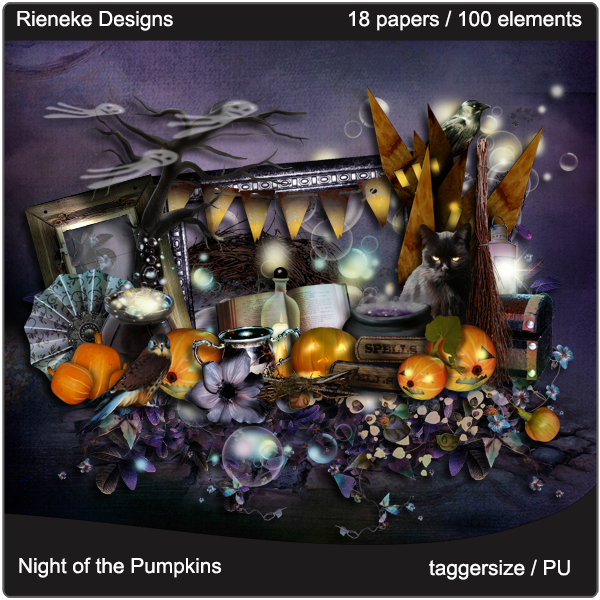 Here's the tag I made using the awesome artwork of Arthur Crowe, available at Arthur Crowes Factory, and a great template by Millies PSP Madness.