November 22, 2014
I had a play with Tasha's bright and pretty kit Morning Frost.
Here's a preview of the kit, which is available exclusively at CDO.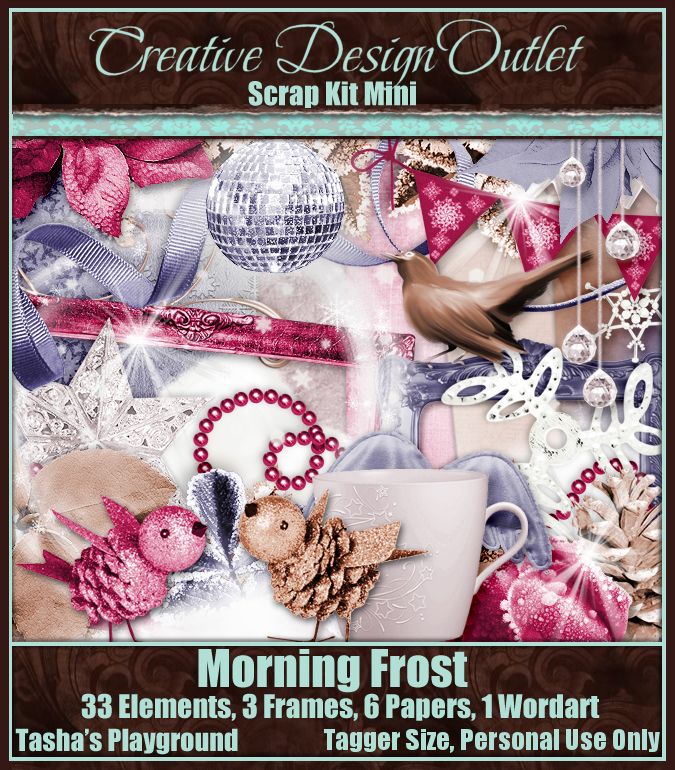 For more information on this stunning kit please go to Tasha's blog
HERE.
Here's a tag I made with this kit. I also used the cute artwork of Caron Vinson, which is available at
CDO
. This tube was a bonus tube from a year or 2 ago. I also used a great mask made by Rocked by Rachel, which is available
HERE
.
I also made some snags with the above tag.
If you'd like any of them just right click and Save.
Please note, these snags are not to be altered in any way.