November 21, 2014
Dee made another beautiful Keep Is Simple Supplies layered tag, KISS 11.
This one is a beautiful winter tag. It comes as a layered tag so you can use it as is.
And it comes with the separate elements so you can be creative and make your own tag.
Here's a preview: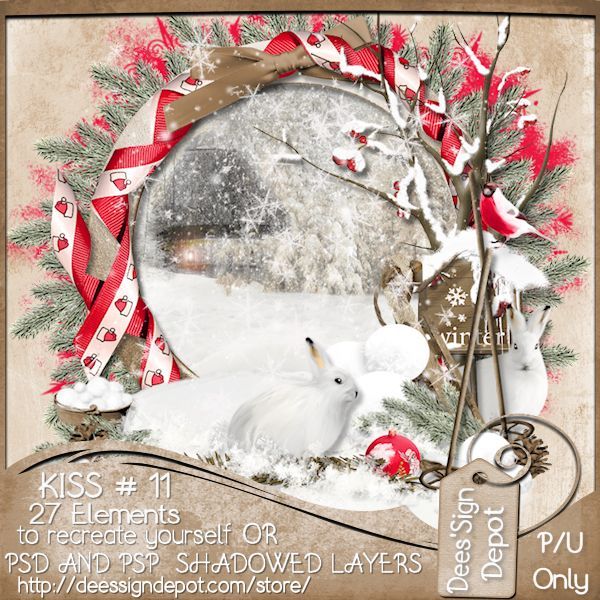 I made this tag using KISS 11 'as is', but added some animated snow and a bit of word art.
I used the lovely artwork of Trinita, available at
PFD
.