November 18, 2014
Dee has made this beautiful kit called Violaceous. It's full of gorgeous shades of violet, oodles of flowers and lovely elements, frames and papers, you can almost smell the sublime scent of violets.
Here's a preview of the kit which is available at Dees'Sign Depot Store...and it's 25% off regular price this month!!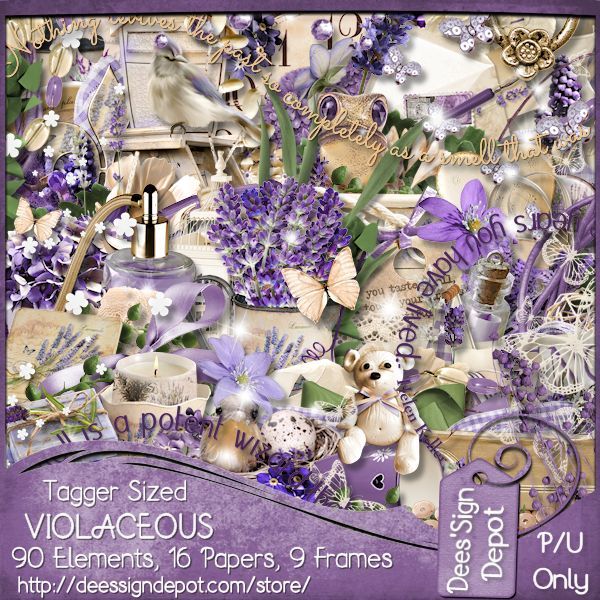 I was in the mood to make a Facebook Timeline, so made one with this gorgeous kit.
I also used the wonderful artwork of Alex Prihodko, which is available at
PFD
.