December 29, 2014
I had a play with this gorgeous kit by A Space Between called Because Of You.
This is a gorgeous kit, with lots of flowers in shades of purple and lilac.
Here's a preview of the kit, which is available at Dees'Sign Depot HERE.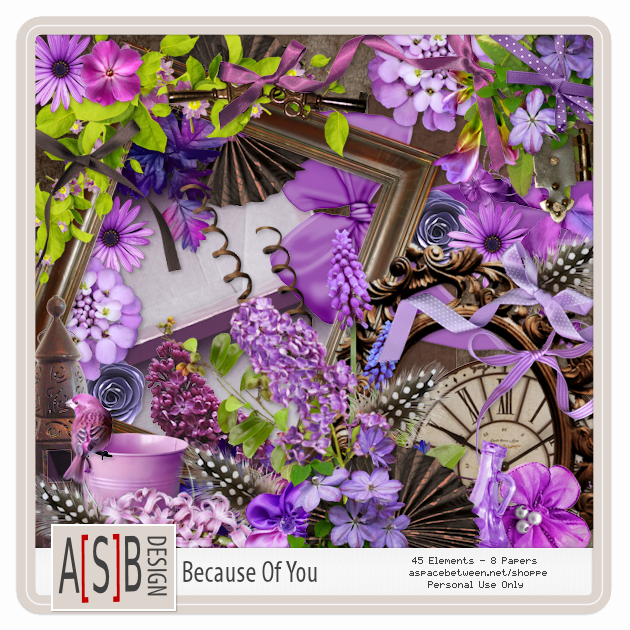 First I made a freebie frame with the kit.
You can download the frame HERE.
Here's a tag I made with the frame, using the artwork of Rachel Anderson which is available at CDO.