December 14, 2014
Dee of Dees'Sign Depot just released an absolutely adorable Christmas baking themed kit called Grandma's Workshop. This kit is full of cute and colourful elements, papers and frames, perfect for some adorable and fun Christmas baking tags.
Here's a preview of the kit, which is currently on sale for 30% off!
You can buy the kit HERE.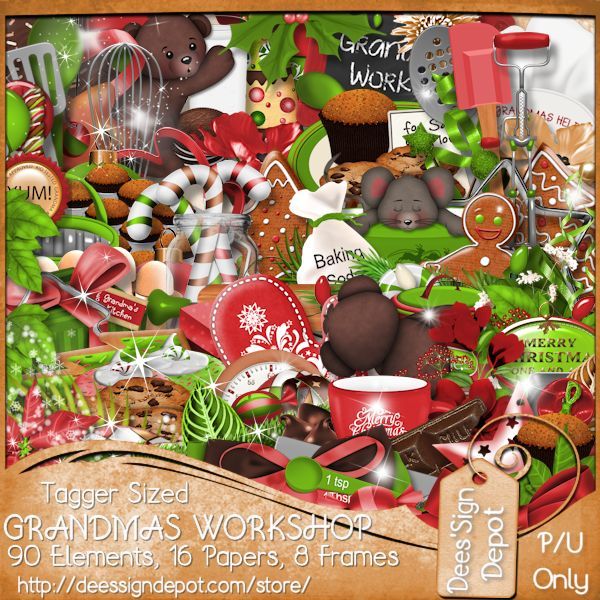 And, right now if you spend $5.00 you get this fabulous kit as a bonus!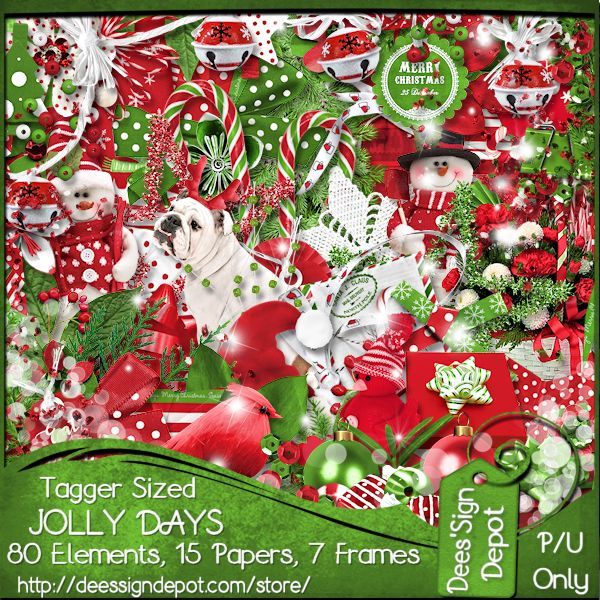 So....back to Grandma's Workshop :)
I love this kit so much, I had to tag it twice hehe
First I made this cute Facebook Timeline set, using the artwork of Amberly Berendson, which is available at My Tubed Art.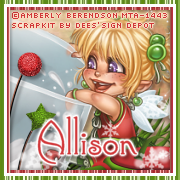 I also made a tag using a sweet tube by Lorri Kajenna, which is available at PFD.