December 11, 2014
I had a play with Tasha's oh-so-pretty pink kit, made to match a lovely Sonia Roji tube at CDO.
Here's a preview of the kit, which is available here.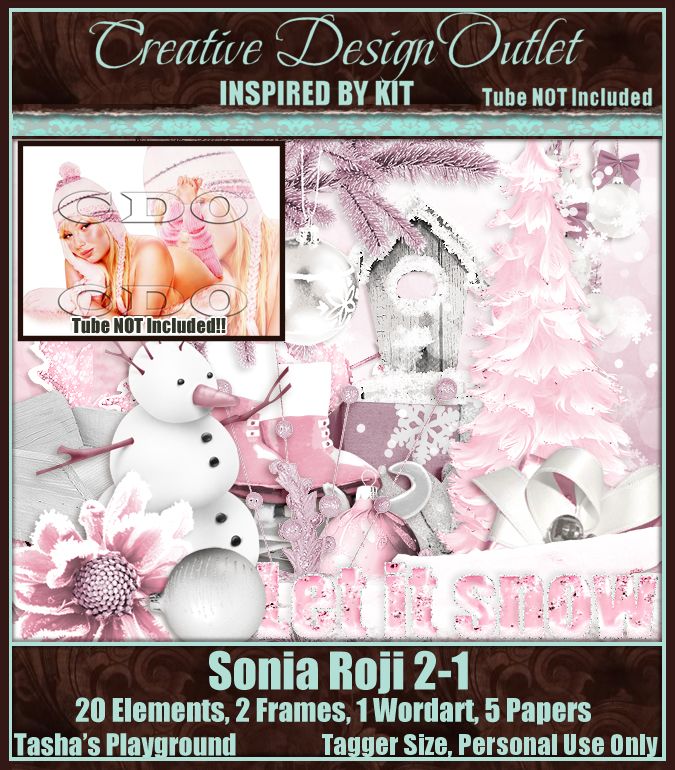 To be a bit different though, I used a cute tube by Eugene Rhesvskii, which is available as an Exclusive tube at PFD.