January 11, 2015
Since Valentine's Day is coming closer I thought I'd have a play making a Valentine tag.
So I used this great kit by Rieneke Designs called Dude I Love You.
Here's a preview of the kit which is available at Smiley Creations Shop and Twilight Scraps.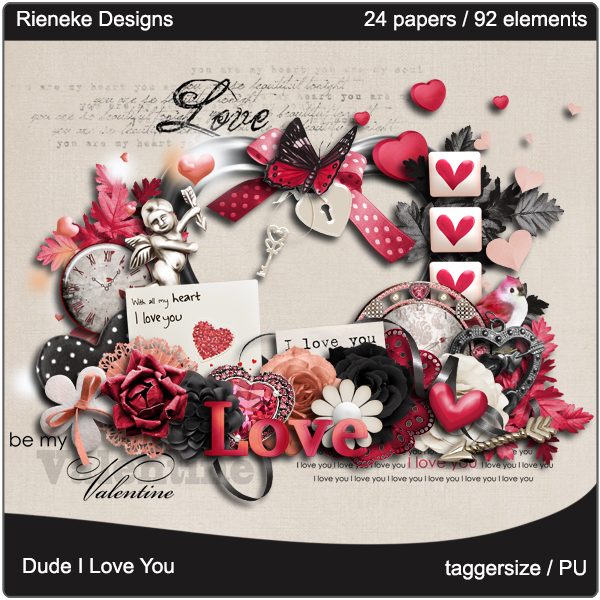 I made this tag using the kit and the adorable artwork of Rivus Dea. These tubes are Exclusive tubes which are available at PFD.