March 25, 2015
Dees'Sign Depot just released another fabulous Easter kit called Hippity Hop.
This kit is so pretty, bright and colourful, perfect for happy, fun Easter and Spring tags.
Here's a preview of the kit, which is available at Dees'Sign Depot Store HERE, and is currently 30% off!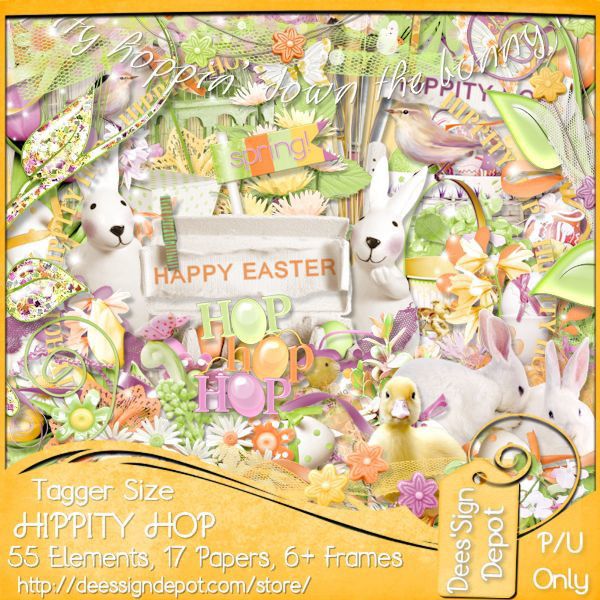 I had a play with the kit, and paired it with an adorable tube by Maryline Cazenave, which you can buy at CDO
HERE
.