March 23, 2015
Since Easter is just around the corner, Dees'Sign Depot has just released this adorable and beautiful kit called Some Bunny 2 Love. This kit is both cute and beautiful, perfect for both Easter tags, as well as lovely Spring tags.
Here's a preview of the kit: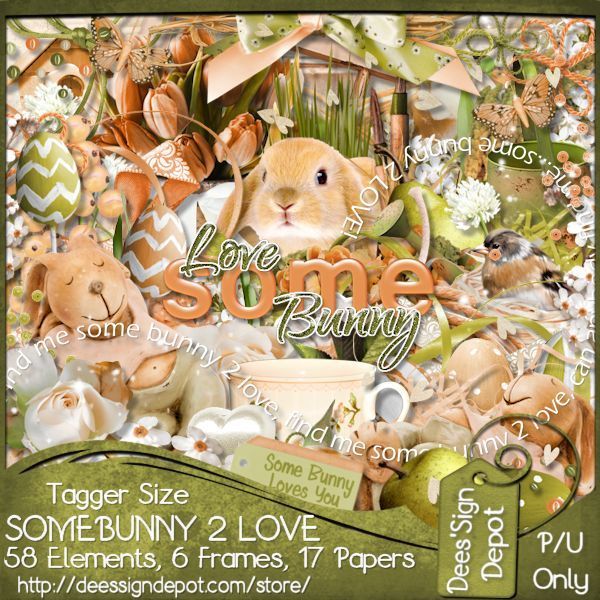 This gorgeous kit is available at Dees'Sign Depot HERE and is currently 30% off!
I had a play with this wonderful kit, and used the artwork of Alex Prihodko which is available at PFD HERE.
I also used a couple of Dee's awesome masks, which you can download at Dangerously Delicious Designz HERE.