May 10, 2015
Dees'Sign Depot just released this beautiful new kit called Josée.
This kit is such a beautiful, touching kit for Mother's Day and all year round, with beautiful, soft shades of green, yellow/gold, creams and white.
Here's a preview of the kit, which is available at Dees'Sign Depot HERE.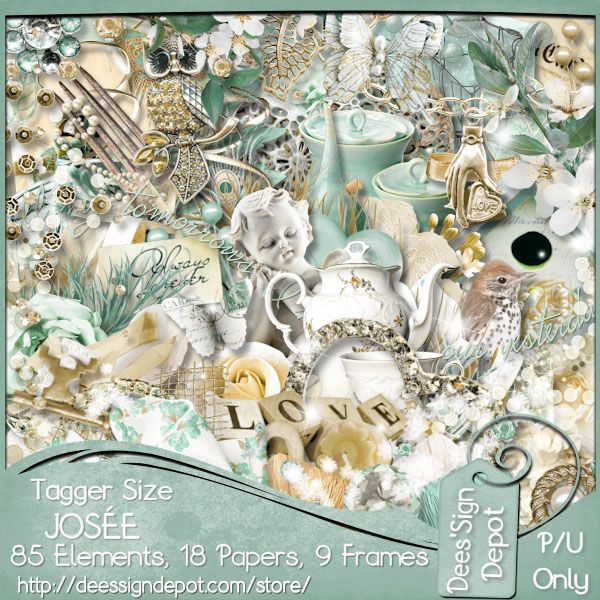 I paired this kit with a lovely tube by Alex Prihodko which is available at PFD HERE.