August 15, 2015
Dee made this beautiful kit called Sun-Tans and Souvenirs, dedicated to the glorious summertime.
It's pretty and subtle shades, tons of elements, frames, word art and papers, give lots of options for great tags.
Here's a preview of the kit, which is available at Dees'Sign Depot HERE.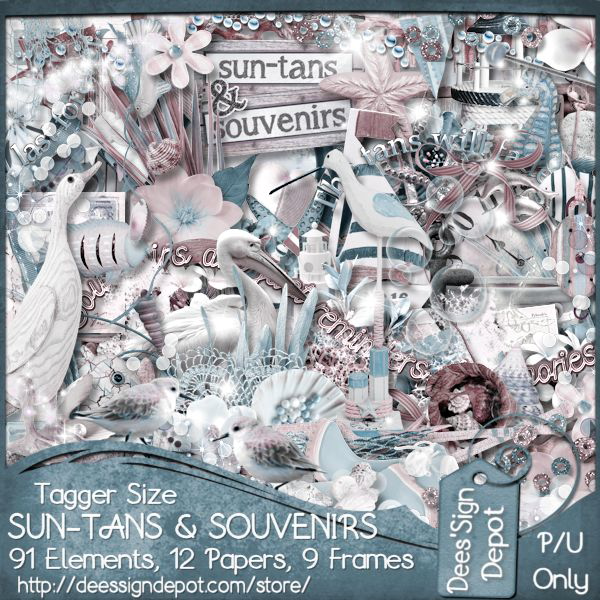 Here's the tag I made with this lovely kit, using the artwork of Anna Liwanag which is available at CDO HERE. I also used a couple fab masks by Dangerously Delicious Designz which you can download HERE.