November 30, 2015
Turquoise/aqua is my favourite colour, so when Rieneke Designs released this beautiful kit called Heavenly Christmas I knew I had to make something with it!
Here's a preview of this beautiful kit, which you can get at Rieneke Designs HERE.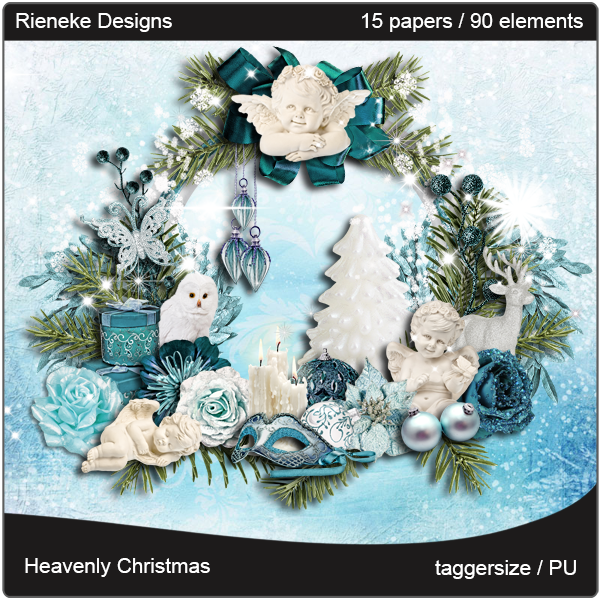 For my tag I used this gorgeous tube by Verymany called Hot Tea.
Here's a preview of the tube which you can get at Verymany Tubes
HERE
.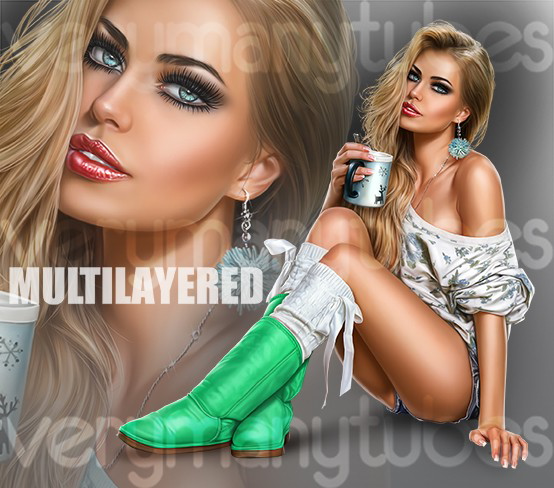 Here's the tag that I made.
Please note I did recolour the clothing a little (this is ok as per Verymany).
I also used a great mask by Dee of Dangerously Delicious Designz, which you can download on her blog
HERE
.