November 15, 2015
Dee of Dees'Sign Depot recently released yet another stunning kit. This one is called Peppermint Pleasures and is full of beautiful shades of pink, with accents of white and gray. It's so pretty and so much fun to work with!
Here's a preview of the kit which you can get at Dees'Sign Depot HERE.
You can also get the kit in a bundle, complete with the full kit, cluster frames and clusters, HERE.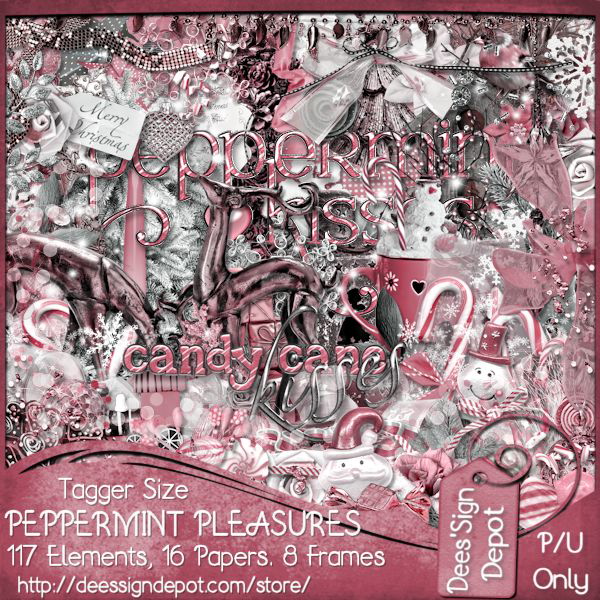 For my tag I used this beautiful multi-layer tube by Verymany called Maribel.
Here's a preview of the tube which you can get at Verymany Tubes HERE.
Note: I recoloured a layer of clothing to match my tag.
Although not in Verymany's TOU, as per Verymany this is ok.
Here's my tag made with this stunning kit and tube.