November 07, 2015
Cat of Kissing Kate released this beautiful kit last year, but I only had a play with it this weekend....not sure why or how I didn't last year! But yay I finally did!
The kit is called Winter Meadow and it's so pretty, great for some lovely winter tags.
Here's a preview of the kit which is available at Dees'Sign Depot HERE.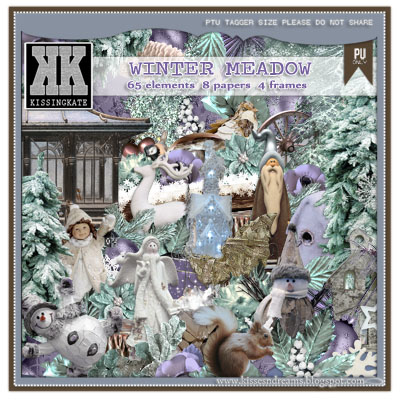 For my tag I used a great tube by Misticheskaya, which you can get at PFD
HERE
.