November 15, 2015
I had a play with a beautiful kit by Rieneke Designs called A Beautiful Winter Season.
This kit is so pretty, with luscious pink, white and gold elements.
You can get this beauty at Rieneke Designs store HERE.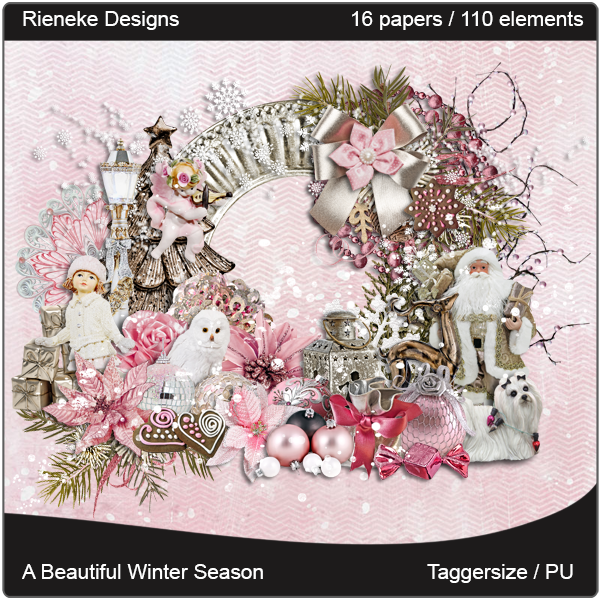 I paired this kit with a lovely multi-layer tube by Verymany called Tina which you can get at Verymany Tubes HERE.
Here's my tag I made with this beautiful kit and tube.