December 20, 2015
I made a cute Timeline set with an adorably cute and colourful kit by Dees'Sign Depot called Happy Holidays.
Here's a preview of the kit which you can get at Dees'Sign Depot HERE.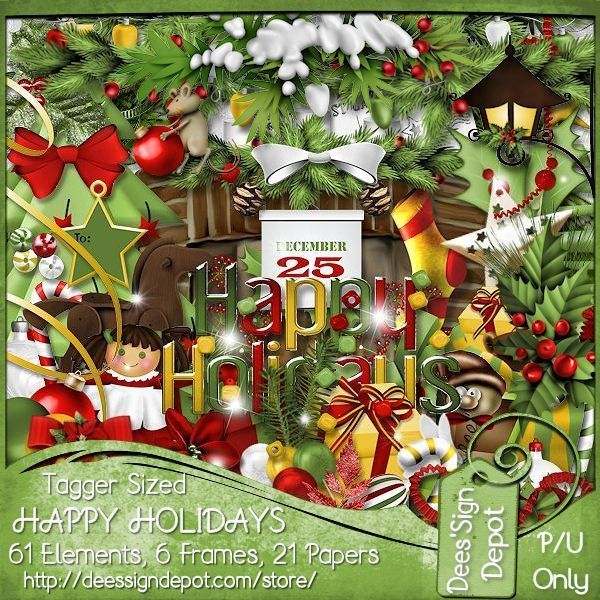 Here's my Timeline, made with a few adorable tubes by Maryline Cazenave which you can get at CDO HERE.