December 30, 2015
I had a play with Rieneke Design's lovely kit called A Winter's Tale.
Here's a preview of the kit which you can get HERE.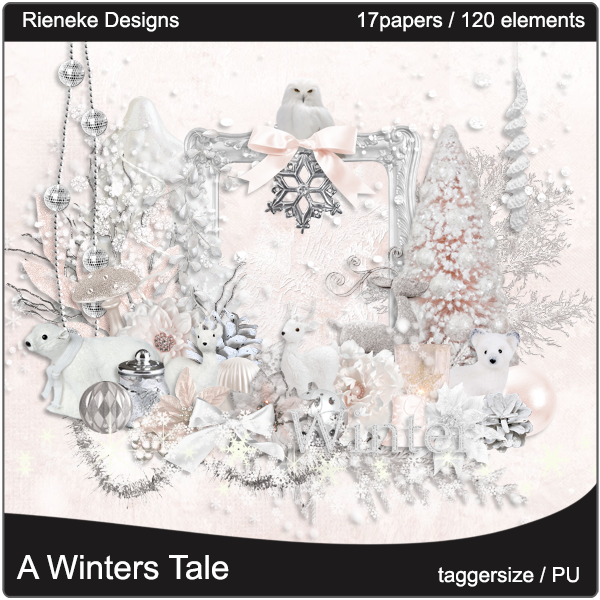 As soon as I saw this kit I knew I had to use this adorable tube by Maryline Cazenave, which you can get at CDO HERE.
Here's the Facebook Timeline Set I made with the kit and tube: