January 17, 2016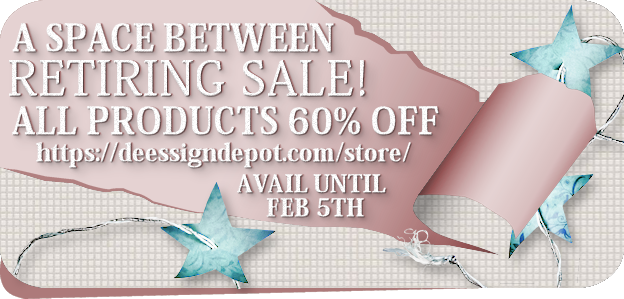 My dear, sweet friend Mirella, Designer at A Space Between, is soon retiring from designing.

She courageously battled Ovarian cancer in 2014 and was in remission for 9 months. Unfortunately she's recently been told that the cancer is back and has spread. So she has a fight ahead of her, and needs her time and strength to focus on herself and her health.

Mirella has been a tagger and designer in the PSP community for many years. For the past few years I've had the pleasure working with her on her Creative Team. But more importantly I've had the pleasure of calling her my friend. She is a sweet and loving person, with a heart of gold.

Her beautiful scrap kits are available at Dees'Sign Depot, and until February 5th they are on sale at 60% off regular price. After this time they will be retired. So if you're a tagger, would like some beautiful kits, and to support Mirella, please go to Dees'Sign Depot Store HERE.

And if you can, please spare a moment to say a prayer for Mirella.