January 07, 2016
I really do love Winter tags!
Don't like Winter much, but love tagging it LOL
So when I saw this lovely tube by Verymany I immediately thought of a perfect kit by Dees'Sign Depot.
First here's the tube, a multi-layer tube called Mary, which you can get at Verymany Tubes HERE.
I used a soft, subtle and beautiful kit called Hush Of Winter to go with this tube.
I used a lovely PTU cluster frame, plus bits of the kit.
Here's a preview of the kit and PTU cluster frames, which you can get at Dees'Sign Depot
HERE
and
HERE
.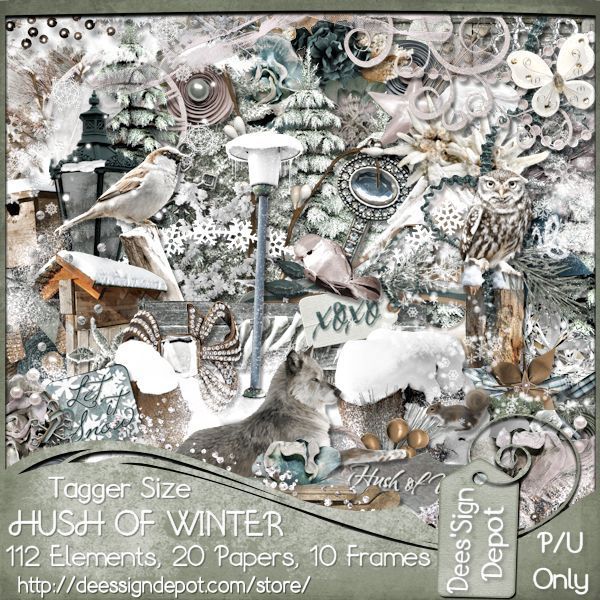 And here's the tag I made :)