January 07, 2016
Since we're getting close to Valentine's Day I thought I'd have a play with one of Mirella's beautiful Valentine themed kits. So I used this lovely one called Love Me Love You.
Here's a preview of the kit which is available at Dees'Sign Depot HERE.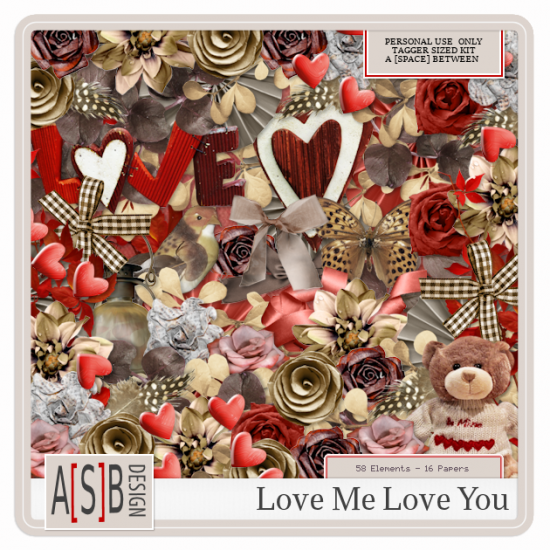 So I made a Facebook Timeline set using the fabulous artwork of Anna Liwanag, which you can get at CDO HERE.