March 31, 2016
I had a play with this kit cute by Chichi Designz made to match an adorable tube by Cuddly Rigor Mortis.
Here's a preview of the kit which you can get at CDO HERE.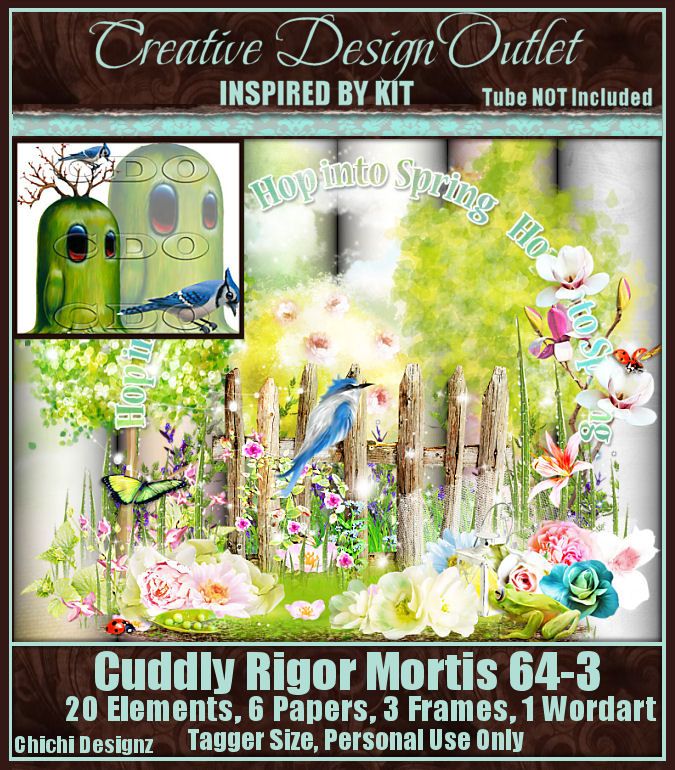 For my tag I used a beautiful tube by Joanna Bromley which you can get at Digital Art Heaven HERE.