March 05, 2016
I finally had a play with this stunning kit by Dees'Sign Depot called Beauty Within.
This is so gorgeous, with rich and vibrant pinks, purples and greens. Just stunning!
Here's a preview of the kit which you can get at Dees'Sign Depot HERE.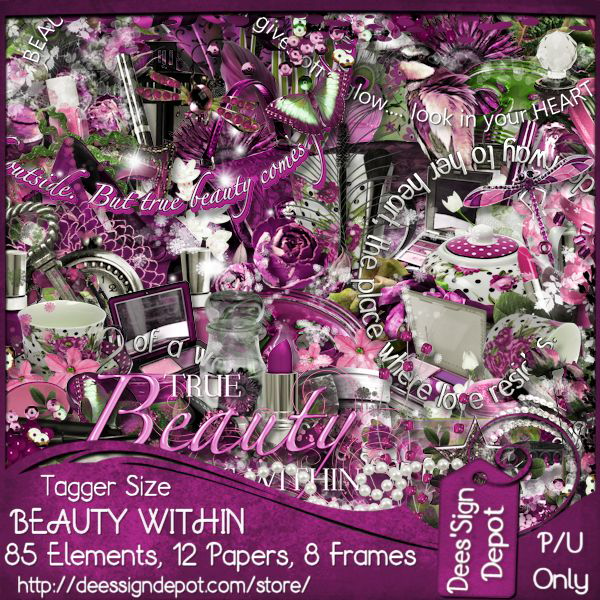 For my tag I paired this kit with a beautiful multi-layer tube by Verymany called Ginger.
Here's a preview of this tube, which you can get at Verymany Tubes HERE.
Here's my tag :)
Note: I recoloured her dress and shoes to match my kit.
This is ok as per Verymany, although not officially in the TOU.