March 12, 2016
I had a play with Rieneke Designs' cute new St. Patrick's Day kit called Luck of the Irish.
This kit is adorable, full of fun elements and papers.
Here's a preview of the kit which you can get at Rieneke Designs HERE.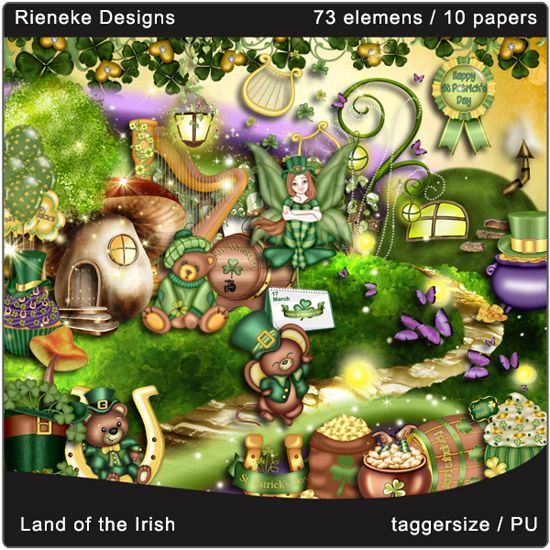 For my tag I used a sweet tube by Marta Sarmiento which is available at Digital Art Heaven HERE.