April 10, 2016
Cindy of Chichi Designz made a fabulous matching kit for Enys Guerrero's Package 25 of tubes which was recently released at CDO.
This kit matches all 3 tubes wonderfully, and was a lot of fun to play with.
Here's a preview of the kit...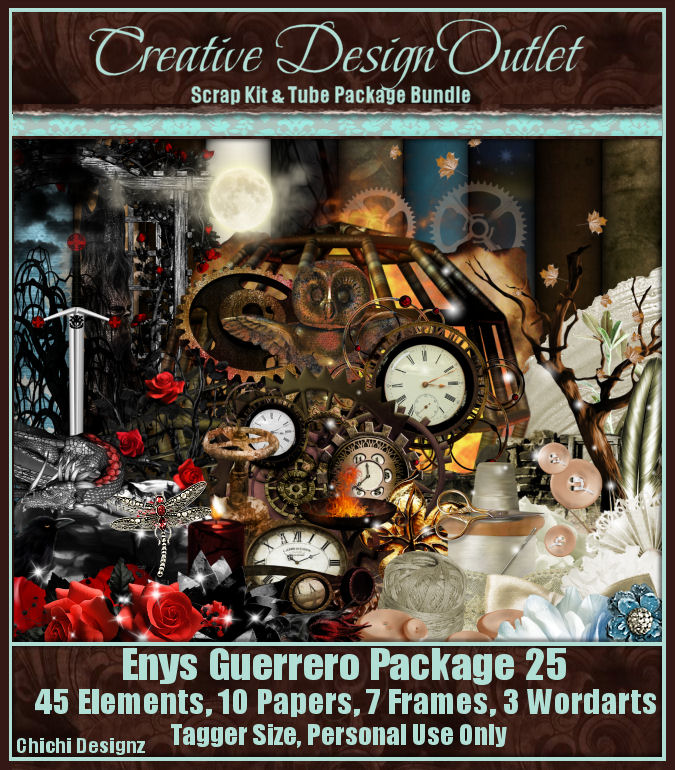 You can get this kit, along with Enys' tubes at CDO HERE.
For my tags, I used 2 of the tubes by Enys Guerrero which are in package 25.