April 11, 2016
I had a play with this cute and colourful kit by Rieneke Designs called A Little Piece of Happiness. This is so pretty, and such fun to work with.
Here's a preview of the kit which you can get at Rieneke Designs HERE.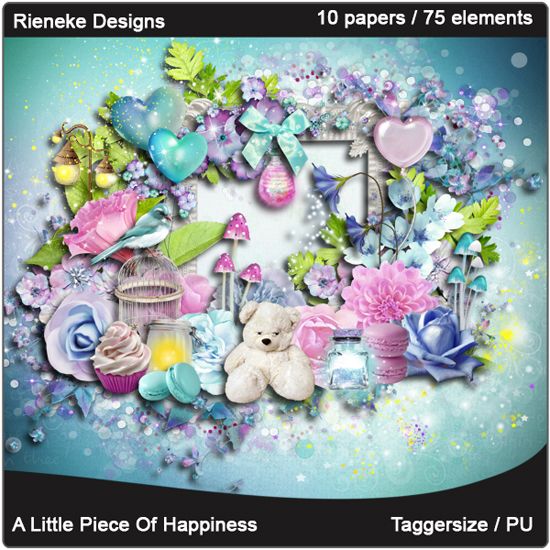 I chose to make a Facebook Timeline, and used many of the fantasy elements of the kit. I also used a great tube by Alena Lazareva which is available at CDO HERE.