May 01, 2016
I had a play with Dees'Sign Depot's gorgeous new kit called Glitter, Glisten & Gloss. This is such a pretty girly kit, with shades of teal/turquoise and pink/burgundy.
Here's a preview of the kit which you can get at Dees'Sign Depot HERE.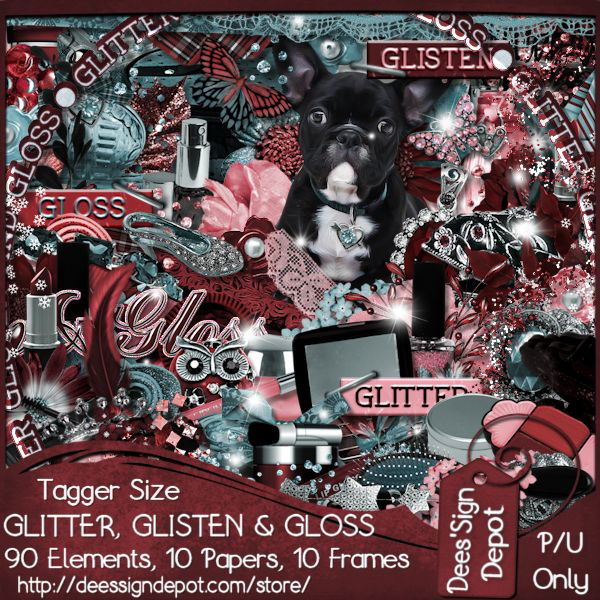 For my tag I used a lovely tube by Alex Prihodko which you can get at PFD HERE.
Note: I recoloured the tube slightly to match the kit.