May 29, 2016
I had a play with Kissing Kate's cute black and white kit called Wonderland. It's a play on the 'Alice in Wonderland' theme, but with all black and white elements. Unique and different..and so fun to work with!
Here's a preview of the kit which you can get at Dees'Sign Depot HERE.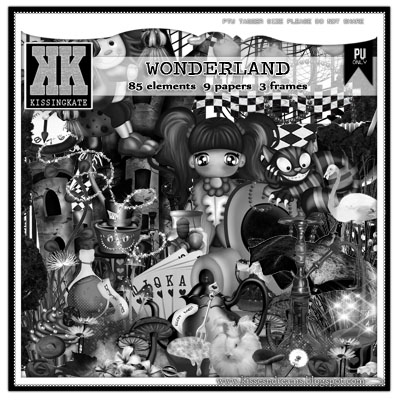 For my tag I used a great tube by Jasmine Becket-Griffith which you can get at CDO HERE.
Note: I made the tube black and white to fit the kit.