June 06, 2016
Carita Creationz recently released this fabulous American Independence Day kit called Independent.
Here's a preview of the kit which you can get at Dees'Sign Depot HERE.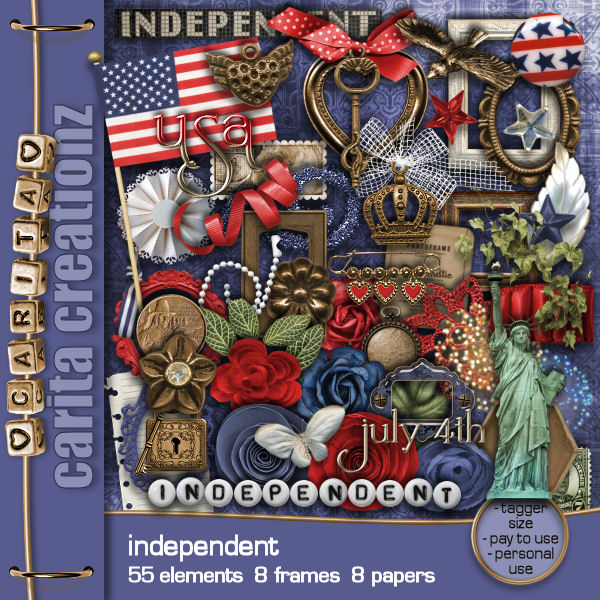 For my play I made a Facebook Timeline set using a great tube by Elias Chatzoudis which you can get at Elias Art Shop HERE.