June 19, 2016
I have a today made with this fabulous kit by Dees'Sign Depot called My Parlour.
It's a wonderful gothic kit in shades of teal, orange and golden browns. Such a beautiful kit!
You can get it at Dees'Sign Depot HERE.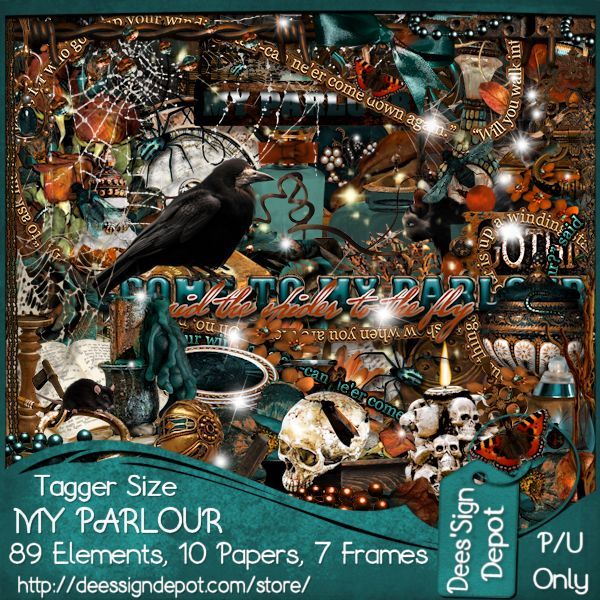 For my tag I used a great tube by Arthur Crowe which you can get at Arthur Crowes Factory HERE.