June 06, 2016
Tasha's Playground recently released this great IB Molly Harrison May 2016 bonus tube kit, with a great ocean theme.
Here's a preview of the kit which you can get at CDO HERE.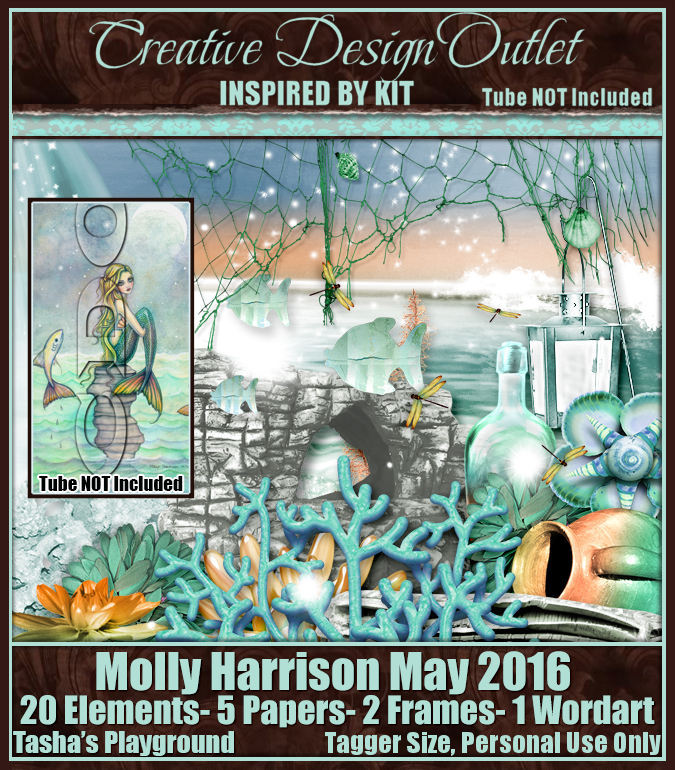 For the forum set I made, I used a fabulous mermaid tube by Eugene Rzhevskii which you can get at PFD HERE.