August 04, 2016
Dees'Sign Depot recently released this stunning kit called By Invite Only. It is so beautiful and elegant! Here's a preview of the kit which you can get at Dees'Sign Depot HERE.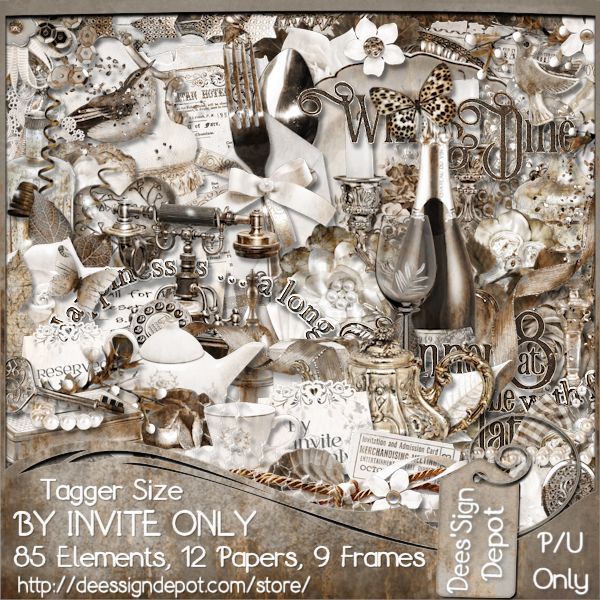 For my tag I used this beautiful tube by Verymany called Blanche, which you can get at Verymany Tubes HERE.
I also have a FTU cluster frame for you, the one I made for my tag.
You can download it HERE or HERE.
Enjoy :)