September 04, 2016
Kissing Kate just released this lovely kit called Wineberry, a kit full of colourful grapes and greenery and wine-themed elements.
Here's a preview of the kit which is available at Dees'Sign Depot HERE.
This kit is free this month with a purchase of $5.00 at Dees'Sign Depot!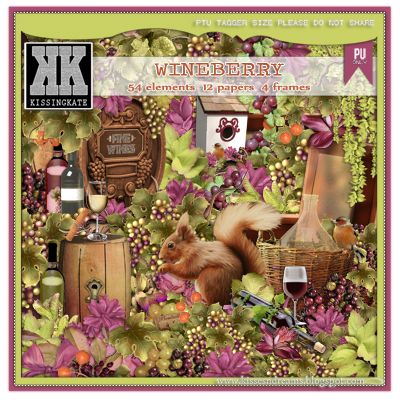 To go with this kit I used a beautiful multi-layer tube by Verymany called Angel.
Note: I slightly recoloured the clothing to match the kit.
Here's a preview of the tube which is available at Verymany Tubes HERE.
And here's my tag :)