November 19, 2016
I just love this beautiful kit by Dees'Sign Depot called Young At Heart.
I such a lovely, soft kit with shades of blue and off-white, reminiscing about older times and childhood.
Here's a preview of the kit which you can get at Dees'Sign Depot HERE.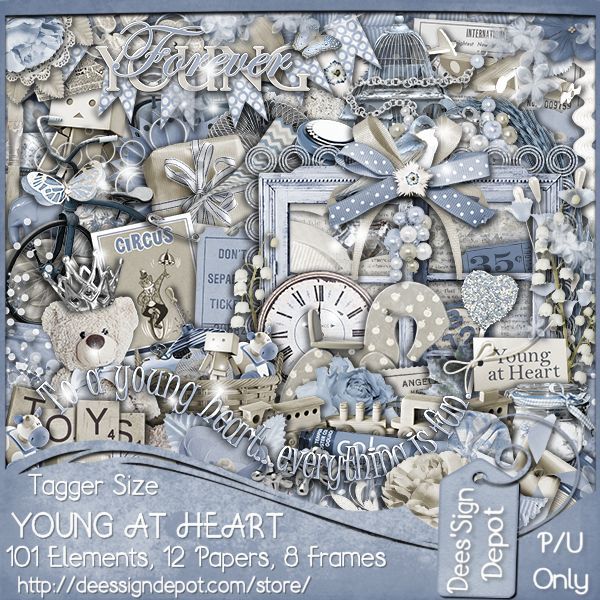 For my tag I used a cute tube by Suzanne Woolcott. Unfortunately these Gorjuss tubes are no longer available.
I also have a FTU cluster frame, the one I made for my tag.
You can download the frame HERE or HERE.