November 27, 2016
I had a play with Rieneke Designs lovely kit called Winter Song a few days ago.
Here's a preview of the kit which you can get at Rieneke Designs HERE.
For my tag I used a lovely tube by Misticheskaya which you can get at PFD HERE
I also made a FTU cluster frame, the one I made for my tag.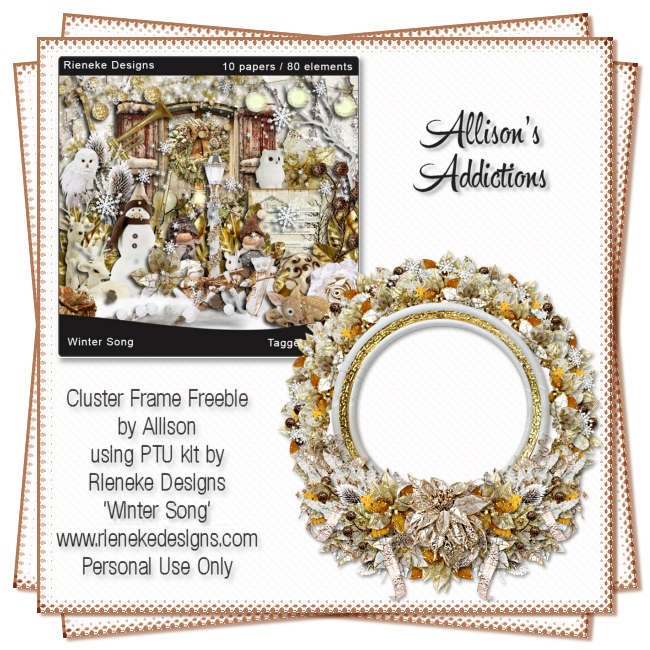 You can download the freebie cluster frame HERE or HERE.
Enjoy :)