November 01, 2014
Dee of Dees'Sign Depot just released this absolutely stunning kit called Tonays Gift.
This kit is full of soft shades of pink, with hints of green and white as well....and of course lots of great elements, frames, papers and lots of sparkle!
It is beautiful, and great for lots of Winter and Christmas tags.
Here's a preview of the kit, which is available at Dees'Sign Depot Store.
And all of Dee's kits are 25% off regular price for the month of November!
I had a fun time making a couple of tags with this kit.
First, I used this awesome tube by Ismael Rac, which is available at
Xeracx Store
.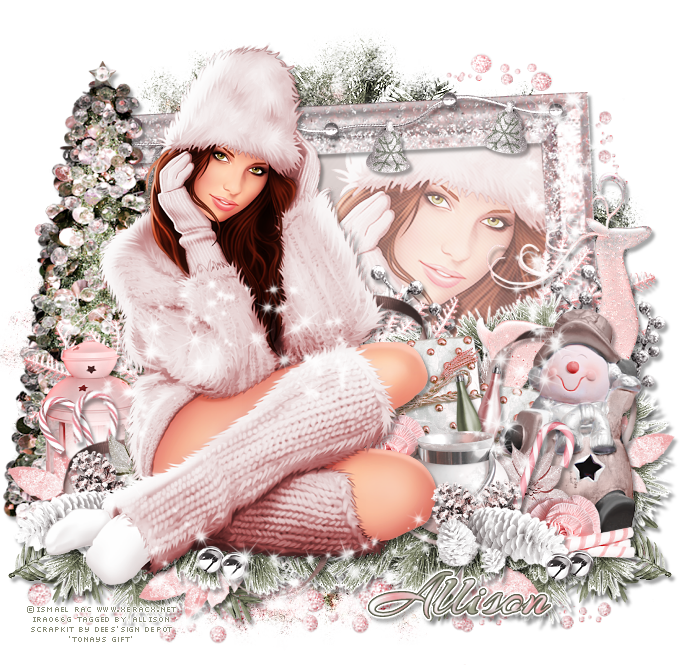 Next I made this tag using the beautiful artwork of Alex Prihodko, which is available at
PFD
.