Welcome
Hi there and welcome to my blog! I'm Allison, also known as Aquabel in some groups. I live in Nova Scotia, Canada. I've been addicted to PSP and tagging for about 4 years. I love creating tags and sets, so thought I'd create a blog to display some of my creations, as well as anything else that may tickle my fancy :) I hope you enjoy your stay!

Email Me

Categories

Archives

Popular Posts

Gadget
This content isn't available over encrypted connections yet.
My Favourite Books

June 28, 2016
I love steampunk tags, but don't always find them easy to make myself as it's not my usual style.
But when I saw this one of Carita Creationz called Steampink I knew I had to tag it!
It's unique and lovely, with shades of dusty pink and brown.
Here's a preview of the kit which you can get at Dees'Sign Depot HERE.
For my tag I used an adorable tube by Kajenna which you can get at PFD HERE.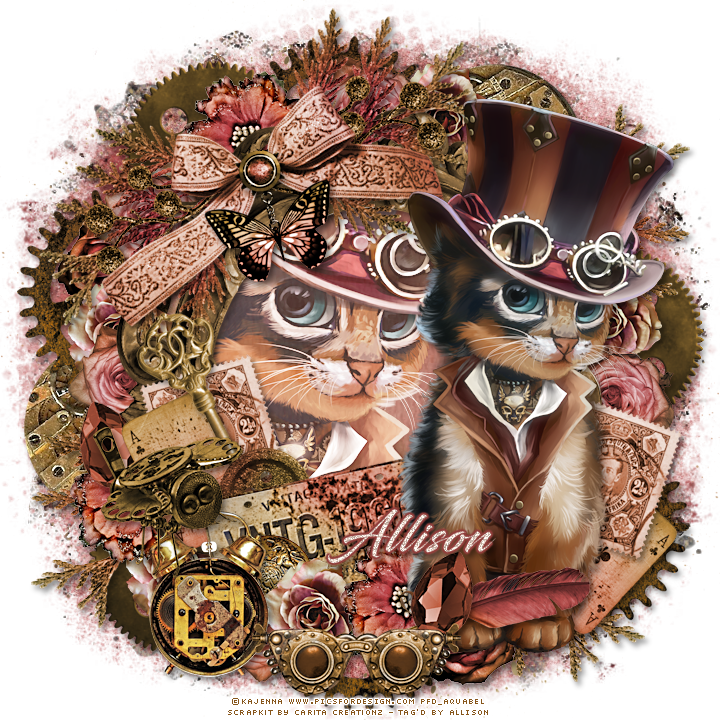 I also have a freebie desktop wallpaper for you, size 1920 x 1080.
You can download it HERE.