Welcome
Hi there and welcome to my blog! I'm Allison, also known as Aquabel in some groups. I live in Nova Scotia, Canada. I've been addicted to PSP and tagging for about 4 years. I love creating tags and sets, so thought I'd create a blog to display some of my creations, as well as anything else that may tickle my fancy :) I hope you enjoy your stay!

Email Me

Categories

Archives

Popular Posts

Gadget
This content isn't available over encrypted connections yet.
My Favourite Books

June 22, 2013
This isn't a new tutorial, it's one I made for the Creative Addictions Forum a while back as a mystery tutorial, and thought I'd post a link to it here.
The tutorial is hosted at the Creative Addictions Forum.
The tutorial section of the forum is open to everyone, you don't have to be a member.
But if you like what you see, please feel free to join our group...we're a friendly bunch, and have lots to offer!
Here's the link:
And here's a few sets that I made using the tutorial: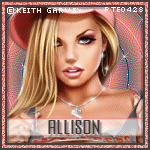 ~Allison~