November 25, 2014
I just adore the artwork of Maryline Cazenave, so when I saw this matching IB kit by Foxys Designz I had to get it :) Here's a preview of the kit.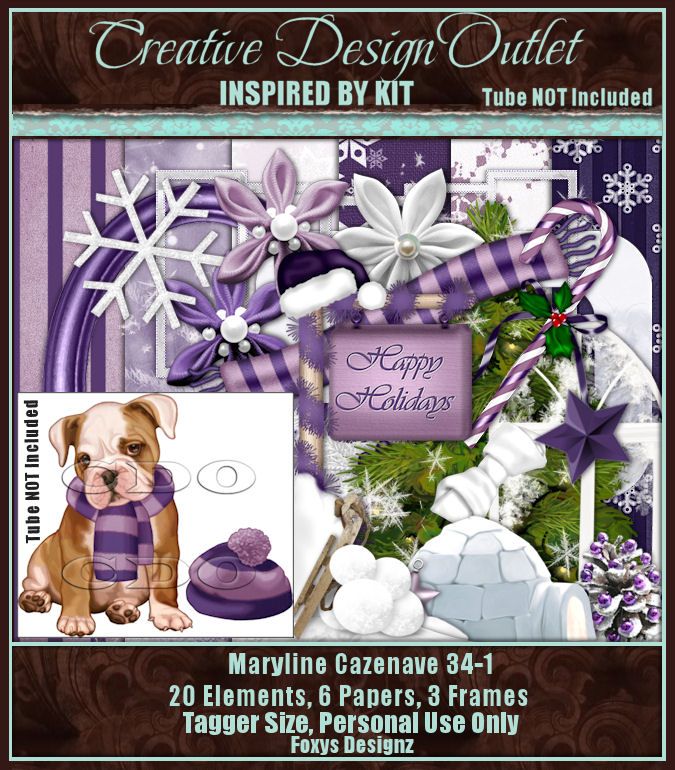 Here's the tag I made with the kit and this adorable tube by Maryline Cazenave.
Both kit and tube are available at CDO.