December 28, 2014
Mirella of A Space Between recently released this beautiful kit called And Two Become One.
This kit is so very pretty, with it's soft shades of green, yellow and white.
It's perfect for wedding tags and layouts, as well as any tags you want to have a soft, pretty feel.
Here's a preview of the kit.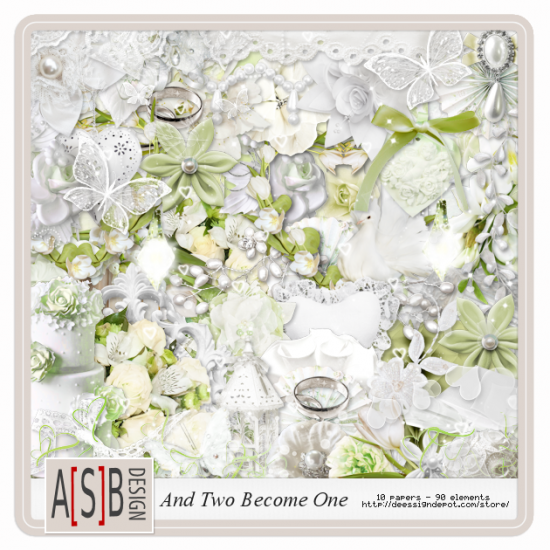 I had a play with this lovely kit, using the artwork of Zindy S.D. Nielsen which is available at the Zindy Zone Shop. This beautiful tube is called Ocean Dreamer.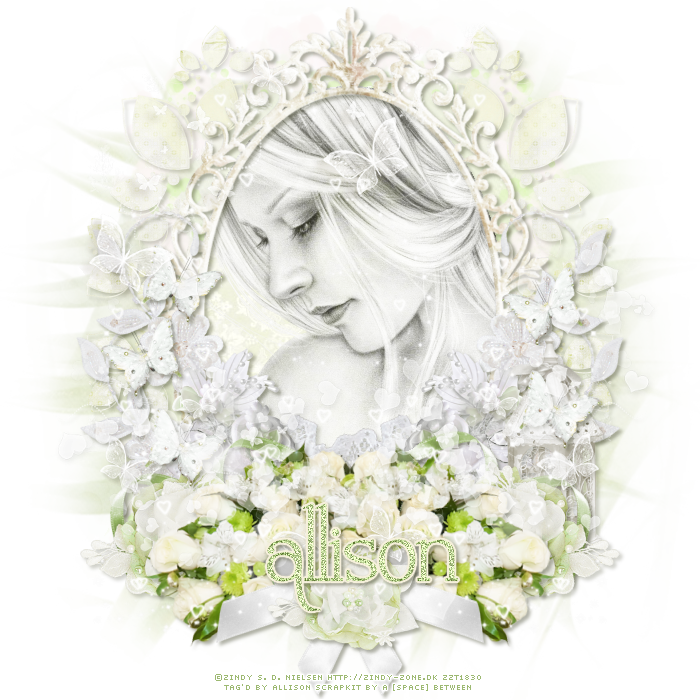 I made a freebie frame with this gorgeous kit as well.
You can download the frame HERE.