February 16, 2015
I recently joined the CT Team of Chichi Designz.
I just love Chichi Designz' kits, so was thrilled when Cindy asked me to be on her CT Team!!
For my first kit, I chose to have a play with her A Winter's Tale kit.
This kit is gorgeous, and perfect for beautiful winter tags.
Here's a preview of the kit.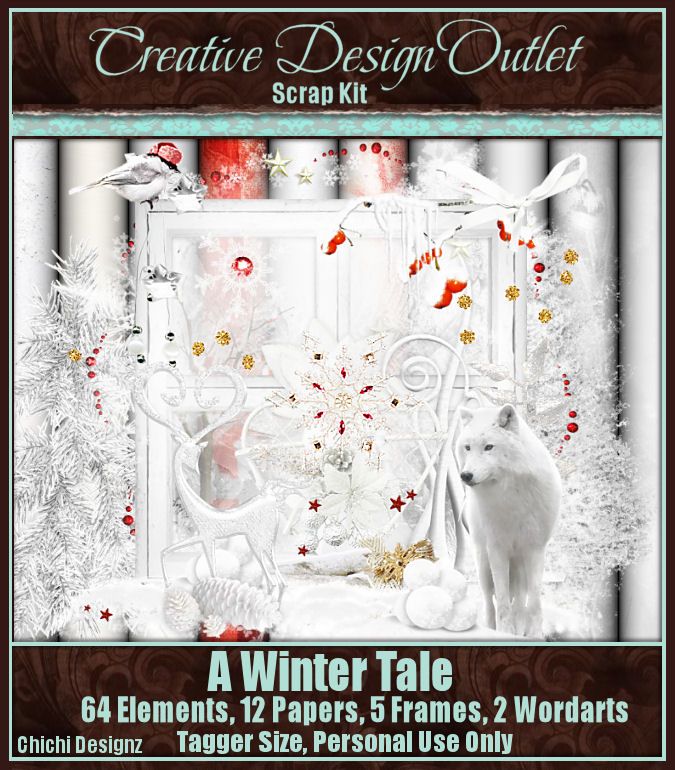 This kit is available at CDO HERE.
I made 2 tags with this kit, both coincidentally using the artwork of Maxine Gadd, whose artwork is available at CDO.