February 06, 2015
Dee of Dees'Sign Depot just released this stunning kit called Sweet On You.
It's a wonderful kit filled with tons of elements. It can be used for Valentine tags, or any cute or pretty tag, as it's so versatile with all the pretty pink elements, sweet goodies and gorgeous flowers.
I just love this kit!
Here's a preview of the kit, which is available at Dees'Sign Depot HERE.
And the kit is currently 30% off regular price!!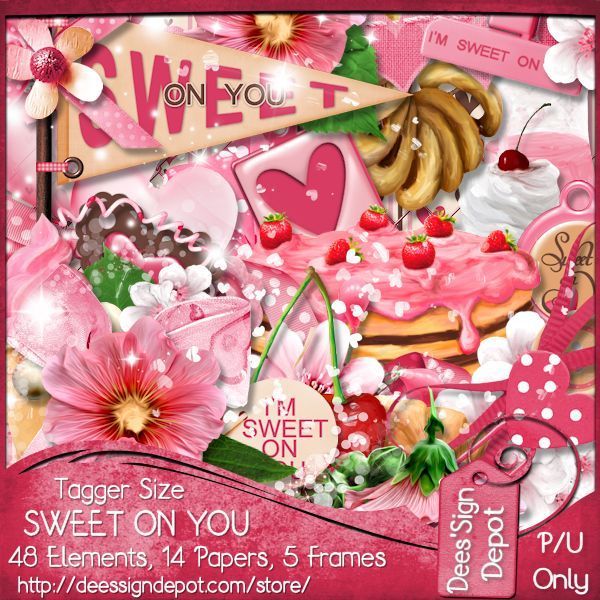 I paired this kit with an adorable tube by Maryline Cazenave, which is available at CDO.