February 13, 2015
I got to play with this beautiful kit by Rieneke Designs called For The Sweetest.
This kit is sooooo pretty, with bright and bold pink and green.
Perfect for Valentine's, or any time of year!
Here's a preview of the kit which is available at Twilight Scraps HERE and Smiley Creations Shop HERE.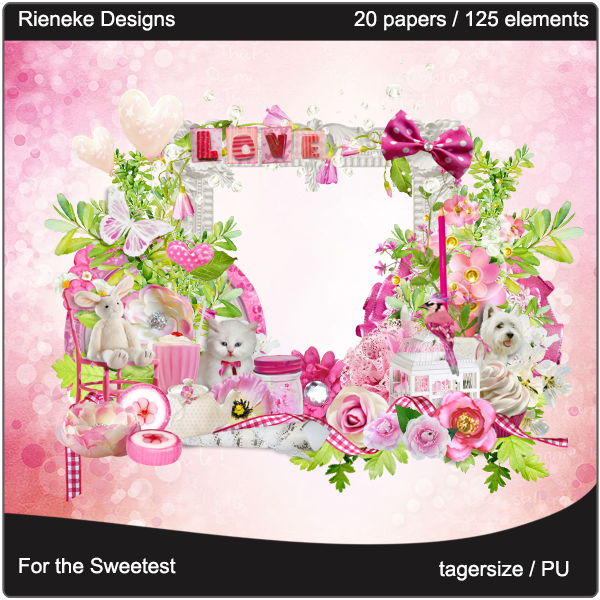 First I made a freebie cluster frame using some of the elements.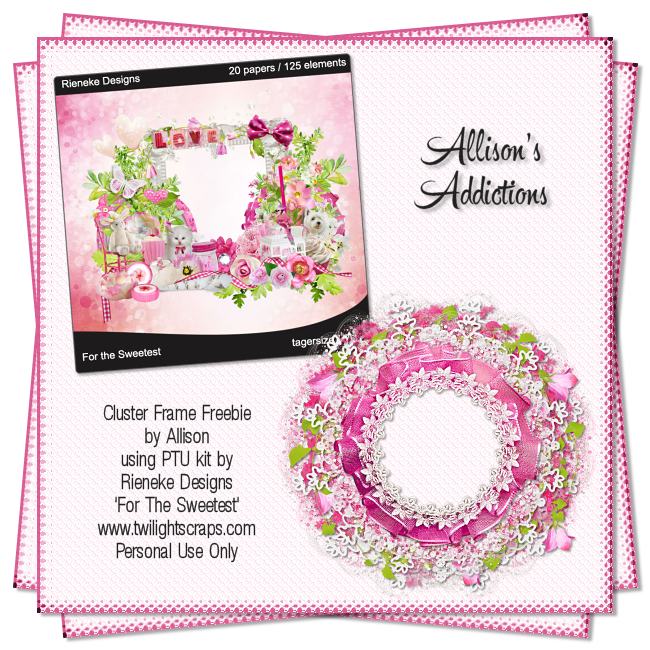 You can download the freebie frame HERE
I then made a tag with the frame, and used this adorable tube by Kajenna Art which is available at PFD HERE.